About Me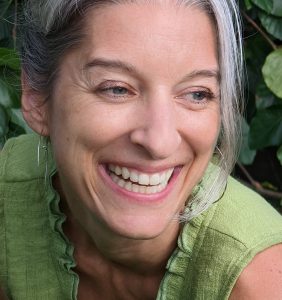 I grew up among the red rocks of Sedona, Arizona, and launched my writing career while living in a Baltimore graveyard.
After pounding beats as a newspaper reporter for eleven years, I started a freelance business and now produce copy for magazines, newspapers, websites, and marketing collateral. My essays have been published in various literary magazines and anthologies, and I'm a member of the American Society of Journalists and Authors.
I'm the author of the celebrity-endorsed children's book "M is for Mindful," as well as "100 Things To Do In Rochester Before You Die" published by Reedy Press.
​
People think I get up way too early, but that's when there's enough quiet to work on my manuscripts and try to keep up a meditation practice.
I live in Rochester, New York, when I'm not traveling to far-flung places that change the way I view the world and my place in it.
Aside from being tagged a clutterphobe and hopeless optimist, I hike in any weather, swear that my search for balance comes naturally (I was born on the middle day of the week on the middle day of the year), and believe few things on this earth are better than a chewy chocolate chip cookie.
---
TUTORING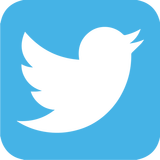 Need a Twitter tutor?
I'm active in the Twittersphere and enjoy capturing my thoughts and sharing interesting nuggets 280 characters at a time. I offer tutorials to help you learn everything from setting up your account, to tips and tricks that will help you build your brand, broaden professional opportunities, and make meaningful connections. Sessions are one hour and cost $50; group discounts are available.
Contact me
for more information or to sign up. And be sure to follow me
@thekineticpen
!
---
HIGHLIGHTS
Here's my turn as part of the 2016 cast of
"Listen to Your Mother,"
a curated series of live readings nationwide that honor the universal pleasures and pains that come with motherhood:
---
Awards
Dean Gysel award for best newsroom writer as judged by outside editors, 2005
New York State Associated Press Association Writing Contest Award, second place, features, 2005
Democrat and Chronicle Quarterly Newsroom Award, feature writing, 2004
The New York Newspaper Publishers Association Distinguished Community Service Award of Excellence, 2004
Education Writers Association award in national contest: special citation, issue package, 1999
EdPress Distinguished Achievement Awards in national contest: news story, honorable mention, 1999
The ARC of Durham County Community Media Excellence Award For Significant Contributions to Community Awareness, 1999
National Association of Secondary School Principals Benjamin Fine Award For Outstanding Education Reporting, honorable mention, 1998
Education Writers Association award in national contest: second place, breaking news, 1996
Maryland-Delaware-D.C. Press Association Editorial Awards: second place, spot news; second place, series; second place, feature, 1995
Eastern Sunbathing Association award for Best Article In A Non-Nudist Publication By A Non-Nudist Reporter, 1995