Classes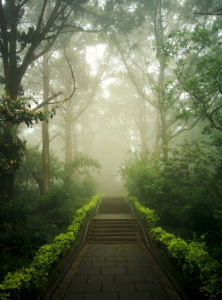 Reflection to Reinvention: Intentional Writing for Coaches
Date: Thursday, July 23, from 7-9 p.m.
$129
As the world — and our place in it — changes, your current and future clients are starved more than ever for opportunities to connect with their purpose. It's your job to guide them, but helping others live with intention means first consciously considering your own work.
In this 90-minute workshop, Professional Certified Coach Miranda Wilcox and I offer leadership development advice and thoughtful writing prompts designed to produce practical, meaningful insights into the opportunities in front of you and the obstacles that may be blocking them.
Through reflection and writing, you will get more clear on what you truly want for yourself — and for the clients you support.
Miranda Wilcox is a Professional Certified Coach, certified behavior analyst, and founder of Thrive Potential, a leadership development firm. She has used writing to help students, clients, and coaches learn and get clear through writing, and has written for multiple publications over the past 30 years. www.thrivepotential.com
Robin L. Flanigan is a national award-winning writer for magazines, newspapers, websites, and marketing collateral, as well as an editor and author of the children's book M is for Mindful. She offers classes with coaches, therapists, and authors to help others gain clarity through writing. www.thekineticpen.com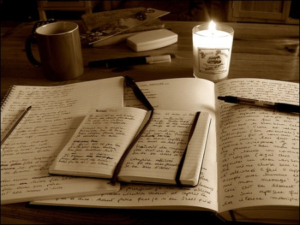 Meditate.Write.Share.From Breath to Pen: Narrating your Personal Story with Intention
Date: Wednesday, July 29, from 7-8:30 p.m.
$45
It's no secret: Every day we awake with a blank page, the possibility of an unwritten future. And yet, over these past months the excitement of the unknown has been replaced with the burden of the unpredictable. We have been forced to come to terms with having our most dependable structures stripped away, and often in spaces of isolation. How can we find solace amidst uncertainty?

Join us in community and explore new tools and techniques to align your relationship with whatever surrounds you. Rather than letting world events dictate your experience, consider the possibility of becoming your own trusted narrator. In lieu of internalizing stress, discover how the process of meditation and writing letters — addressed to emotions or objects — can become powerful frameworks for choosing how to tell your story.

This 90-minute workshop will help you gain insight into what makes you feel most vulnerable. Beginning with a gentle meditation, we'll guide you through a series of thoughtful writing prompts to address uncertainty, clarify thought, gain understanding, offer inspiration, and reveal movement toward embracing change. And we'll end with a sharing circle meant to help you feel nourished and supported.

Inhale. Pause. Exhale a new perspective.

Sarah E. Webb's work exists in the space between the artist and the yoga studio: her multi-disciplinary approach entwines the creative with the contemplative. Since 2008 she has taught and trained yoga teachers in the Rochester, New York, area; she currently coaches students privately, and leads international retreats. Sarah is completing a collection of essays, Narrative Threads, and publishes a newsletter of the same name. www.tobejustsew.com
Robin L. Flanigan is a national award-winning writer for magazines, newspapers, websites, and marketing collateral, as well as an editor and author of the children's book M is for Mindful. She offers online classes alongside coaches, therapists, yoga teachers, and authors to help others gain clarity through writing. Robin lives in Rochester, New York, but a piece of her heart resides in her hometown of Sedona, Arizona. www.thekineticpen.com